WILL TV – (1998-2007) – Studio Productions
Illinois Gardener, Talking Point, Black Perspectives, One-on-One, Ask the Managers, Young Musicians, Fund Drives
Director, Technical Director, Audio, CG, Floor Director, Camera, Segment Producer, Studio Lighting, Set Design and Construction
WILL-TV is a PBS affiliate operated by the University of Illinois (Urbana-Champaign). I got my start in television working on the studio based TV shows at this station. I started as a volunteer operating cameras for pledge drives and worked my way through all of the positions on the studio crew. Within one year of starting, I was training new employees and students to work each of the positions. As I worked up, I was given the opportunity to direct live and taped shows. My directing style included intense preparation before the show, so I could keep a light and easygoing atmosphere during the show.
---
Studio X
Producer/Director
In addition to the general work that I did on the regular weekly series, I was also the Producer and Director of Studio X, a studio based music performance show featuring local musicians.
---
Video Diner
Co-Producer/Videographer
Video Diner is a weekly showcase of music videos from around the world. The mainstream music video channels were ignoring many incredible videos. But Video Diner gave viewers a chance to see what artists are creating. Artists such as The Soundtrack of Our Lives, Reunion Show and Madlib air alongside bigger names such as Joe Strummer, Debbie Harry and Ani DiFranco.
---
Prairie Fire
Segment Producer, Lighting, Videographer, Audio, Editor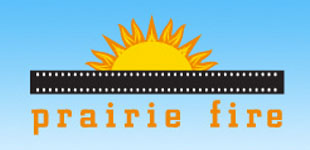 Prairie Fire was a half hour video magazine series that featured three to five profiles of the people, places and events of central Illinois. I got my start on this show by carrying a seventy pound light bag and equipment around on shoots. Even though the work was hard, it provided the foundation of my field production experience. While working on this show, I learned to set up and light interviews, gather audio and video, and edit finished packages. Eventually I was pitching stories, conducting interviews, and producing segments of my own. My love for television production can be traced back to this work, and I still have great memories of working with Alison Davis Wood and Tim Hartin on the show.
---
Music Videos