Second Sunday Concerts (1999-2006) WILL-FM
Audio Engineer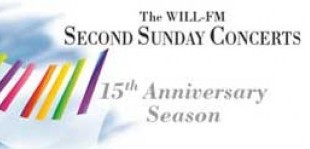 On the second Sunday of every month, you could find me at Krannert Art Museum running sound for this radio magazine show with performances by world class musicians from the central Illinois area. The show featured classical chamber ensembles, pianist, classical guitarist, jazz, and choral groups. The mix of music and art always made for a lively event. In addition to the live radio broadcast, the event would draw two to three hundred visitors to the museum for the free concert. While working with the shows producer, Paul Wienke, I learned the value of capturing the accurate sound of the performance while including the feel of the room.
---
Sidetrack (2001-2005) WILL-AM
Audio Engineer
Sidetrack was AM 580's monthly news/features magazine hosted by Jason Croft. Each month the show would feature off-beat, and usual stories from around central Illinois and around the world. When the show featured local musicians, I would record their performances in our music recording studio. These recordings featured everything from country, pop, jazz, ukelele, rockabilly and bluegrass music.
---
Estrojam Music Festival: Audio Recording (2007)
Audio Recording Engineer
Recorded performances at six venues in Chicago that were later mixed into a compilation CD of the festival.